Dog Hair Vacuum Cleaner
---
The promotion expires at the end of the countdown!
---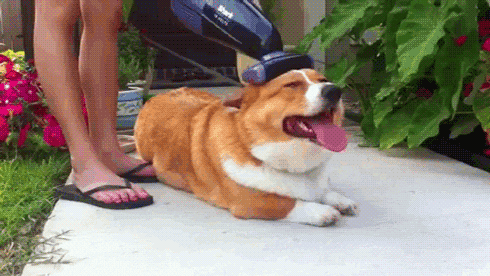 This Pet Hair Brush Vacuum Cleaner Nozzle has rubber tips to loosen and comb out stray hairs from your cat or dog whilst giving them a relaxing massage. Best of all, when used with a ducted vacuum system, your pet won't be scared by the noisy motor of a portable vacuum cleaner.
The pin-comb is a removable plate which you can pop out to clean any build up of fluff and other debris. The head rotates 360 degrees on the handle for convenient cleaning, and happy 'hair-lite' pets in your home.
Pet Hair Brush for vacuum cleaners removes hair directly from your dog or cat - before it's shed around the home. Collected hair is then sucked straight into the vacuum. The Pet Brush is easy to control.
Features:
Captures 99% of Loose Hairs and Allergens before your pet sheds
Works for virtually any Vacuum with the included Universal Attachment. It also works for Dyson Vacuums.
The Vacuum Groomer grooms your pets in minutes.
Works great for pets with medium and long hair
Adjustable bristle length. Use longer bristles for longer hair and retract them for shorter hair
Safe for your Pets
The promotion expires at the end of the countdown!
---
3 Reasons to order
OUR GUARANTEED